To overcome the reluctance for accepting AI, we must highlight the gains in terms of productivity and efficiency, using plain language.
We took the opportunity to talk to Expert.ai's Chief Operating Officer Gabriele Donino and the Managing Director Switzerland Domingo Senise de Gracia about the use of artificial intelligence, the potentials, opportunities and barriers.
Artificial intelligence is a broad topic. What are some of the areas that are most exciting to you and represent the biggest areas of opportunity in the near term?
The most exciting areas where AI delivers an advantage for businesses are those that rely on text content. It's here that the ability of technology to comprehend language offers tangible value for enabling better and faster decision making and for simplifying information-intensive processes. This is made possible by natural language understanding and natural language processing (NLU/NLP) technologies, which are a subset of the broad application of AI that is typically used in the enterprise context and across a wide range of verticals, from insurance, banking and finance, to life science and pharma and even government organizations.
Insurance and banking are among the main verticals where AI is adding value and where it demonstrates tremendous potential. For several years now, we've been working with international companies like Swiss Re, Zurich Insurance Group, Generali and Lloyd's of London- who, through their adoption of NLU/NLP, have been able to achieve significant results. These results include greater efficiency and accuracy in understanding complex textual information, faster processing times (from hours to seconds), faster time to quote, increased sales capacity (in insurance, 60% of contracts awarded to first response) and an overall improved customer experience.
When you talk about AI with clients, is it primarily about gaining greater efficiency and flexibility, or do you envision that AI will enable new types of products?
We believe that it does both, actually. We offer practical AI through an approach that is both business- and adoption-oriented. Our objective is to help our customers solve real-world problems, and greater efficiency and flexibility are two natural outcomes when AI is applied to language and processes that are dependent on large volumes of information. In turn, handing these aspects with AI can streamline the creation of new products.
Where do we stand with regards to progress in terms of AI in the real world? How far are we? When we look at this year's Gartner Hype Cycle, they claim that AI is currently at the "Peak of inflated expectations". But at the same time, we know that most technologies take time until they reach maturity and provide true value-add. So what is your view and experience with regard to AI deployment and adoption in the industry?
 It's no surprise that, according to Gartner, only about 30% of companies use AI in their core business. Even though there is still a lot of interest in AI, adoption is still far from being rapid and pervasive. It is a revolution in the making, and we think that the starting point is having AI in more applications where it is used to solve real problems. In this scenario, we believe that a practical AI approach, based on a pragmatic mix of advanced technologies and proven use cases, will make the implementation of AI faster and easier for developers and the enterprise as a whole.
Do the companies you are approaching recognize the potential of AI or are you doing a lot of educating and convincing?
It's a bit of both. Companies recognize the potential of AI, but there is a lot of work to be done in terms of helping companies understand what AI is and what can be accomplished with it. Part of this requires addressing some common misconceptions about the technology. AI is a technical and complex field by nature, so it's our job to be able to talk about the technology while also highlighting the real and practical benefits of applying AI.
At expert.ai, we are fully committed to democratizing artificial intelligence through making AI simple and accessible; this involves providing the education and training to help enterprises take full advantage of its potential. And from a more technical perspective, we believe that this implies also providing a unified approach that will allow every type of user to focus on the implementation of AI solutions in the fastest and easiest way, without the need to be an expert in machine learning or linguistics to take full advantage of AI technology.
In some ways, we are just at the beginning. So, what are the biggest barriers that stand in between the current situation and wider and more advanced AI adoption? Is it lack of data? Lack of talent? Lack of computing power? Lack of will?
It's certainly not a lack of will: Companies, governments, people all do want to advance, to live and to work 'better.'
It's also not lack of data. Not only is there more data than we know what to do with, today, we can create synthetic data to train our AI models.
Instead, it's something that is "hardcoded" in human beings: fear and resistance to change. This is not new: every single technological leap has faced resistance before being fully accepted. Take the Internet for example. The idea for the Internet was born in the mid 1960s and it lived in the realm of academia and R&D until we saw the application of it for business. This marked a radical change in attitude that opened the door to widespread use and adoption.
To overcome this reluctance for accepting AI, we must highlight the meaningful gains that have been achieved in terms of productivity and efficiency and we must do so using plain language and a real and practical approach. We are now at a turning point of AI: there is an increasing need of clear expectations, with predictable costs, tangible results, and clear outcomes. We believe that we need to further allow easier and widespread adoption of AI through a simplified and practical approach, leveraging proven-market technologies providing tools and workflows to design, build, deploy and manage advanced solutions at scale. In this way, we'll be able to take advantage of AI in every single realm, to achieve never-imagined efficiency, productivity, and flexibility ratios.
What suggestions do you have for CEOs that are fairly early in their journey of exploring the implications of AI for their business?
There are several factors that influence the successful adoption of a new technology – AI is no exception. In our market, there are a number of choices and approaches to solving one of the most complex problems in AI – natural language understanding. We think that what works for us—as a practical AI vendor and trusted partner of some of the largest companies in the world—would also work for CEOs. We apply the very best of the approaches that are available for natural language understanding toward one very straightforward goal. That goal is: what works? What's most practical? Therefore, our message for CEOs is quite simple: Focus on the business goal and on what really works.
With expert.ai we are incredibly proud to welcome one of the internationally leading AI companies as a partner in the RFS network. Expert.ai and its 300 employees strong knowledge network, which spans eight countries, strengthen our expertise in the field of artificial intelligence and especially in natural language processing and natural language understanding. The company focuses its business activities on the insurance and financial industry, as well as pharmaceutical, media and governmental organizations.

Expert.ai's Chief Operating Officer Gabriele Donino and the Managing Director Switzerland Domingo Senise de Gracia will take a seat in the RFS Strategic Steering Committee and will support us in the future in our strategic orientation.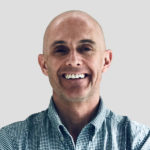 Domingo Senise de Gracia
Managing Director Switzerland at expert.ai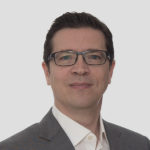 Gabriele Donino
Chief Operating Officer
at expert.ai